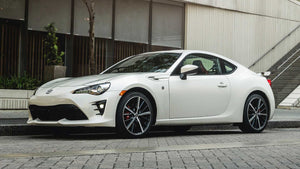 BRZ/FT-86/FRS Beauty Washer Kits
Looking for a small detail to set your build apart. Replace the standard hardware with Zealous MFG beauty washers with stainless hardware.
All Beauty washer kits feature anodized aluminum washers made 100% in the USA and stainless steel hardware (if applicable).
Note: All coarse threaded hardware require the hole to be retapped or rivnuts/nutserts installed. 
Purchase Rivnuts here!



DISCLAIMER: All kits are developed from US spec cars. In the event that US vs International specs differ, and you receive the wrong hardware, please contact us and we will get the correct hardware out to you!
---